Most active topic starters
Statistics
We have
29
registered users
The newest registered user is
Jorge Luis
Our users have posted a total of
180
messages in
138
subjects

At 1:00PM CST on 20170714 today I just Beta Tested the brand new Lineage OS CUSTOM ROM that I built for S4's on
Cricket
, or AT&T 4G LTE in America. I built, compiled, and successfully BOOTED the very first Lineage OS CUSTOM ROM ever designed specifically for the AT&T/
Cricket
variant SGH-I337Z Samsung Galaxy S4 the jflteatt/jfltecri. It took a very long time to accomplish this new Travis Lineage OS Build for the jflteatt/jfltecri Samsung Galaxy S4's designed for both. I was the very first Developer to make a working manifest for these devices on Lineage OS as of the time of this post being made. The jflteatt, and jfltecri S4 devices are still NOT SUPPORTED BY LINEAGE OS. I was the very first Android Developer to make a working manifest for them, and I was also the very first Android Developer to Build a working Lineage OS Custom ROM for the jflteatt/jfltecri. I am not the first Android Developer to make Unsupported Lineage OS Builds for new devices, but I am the Lead Android Developer from
http://unleashedprepaids.omgforum.net
, and I just made this New AT&T/
Cricket
S4 Lineage OS CUSTOM ROM, and thanks to Linage OS, all the Lineage OS Contributors, and Jonathon Haney the Android Developer that took me under his wing, and became my Teacher...God Bless His Soul...for he is no longer with us. We just made history....thanks. It will be Unleashed shortly. I made this.....Spartan Warrior/Travis L. Brooks/tlb from my Facebook account today.

Thanks to Lineage OS, and all Lineage OS Contributing Developers. This is the very 1st Lineage OS Custom ROM Built just for the SGH-I337Z Samsung Galaxy S4's on AT&T, and or
Cricket
4G LTE services in America. At the time of this post the jflteatt, and the jfltecri SGH-I337Z devices are NOT SUPPORTED by Lineage OS. Now that I have a proven to be working lineage-14.1-20170714-UNOFFICIAL-jflteatt ROM it makes me a qualified candidate to become a OFFICIAL MAINTAINER for:
https://lineageos.org/
as of today. I will be posting this new Lineage OS Development work directly to Lineage OS to see if my work will be accepted to become OFFICIAL very soon. So for now to show myself, and my Android Development work I am posting this right here, and now, because there is no better time then the present to make history.  I was the first to accomplish this on the jflteatt/jfltecri. Plus I will be upgrading later this summer to step up on the device tree.
lineage-14.1-20170714-UNOFFICIAL-jflteatt.zip for SGH-I337Z AT&T/
Cricket
S4's as I have modified it to BOOT on both devices because AT&T purchased, and bought out
Cricket
a few years ago. That is also why I modified it to work perfectly on both depending on which device, or ISP cell provider that you use. it does work on both.
P.S. I am an Instructor for Quickie Mart Tulsa - Costa Rica too. Bust Air or Die trying.
lineage-14.1-20170714-UNOFFICIAL-jflteatt.zip 307.8 MB
https://mega.nz/#!h6gGSZbJ!2GbRYVS5tcAOpiSFB1Xxz3JGGilVGtskWgZisxZ7kpo
BeansGapps-Mini-7.1.x-20170610.zip 210.9 MB
https://mega.nz/#!Emw1HBoI!agIX8ZjZYHagCkUgYgvkUkTHwtg2NnLJ_7sbhMcAGhE
BeanGapps-Full causes issues on camera so use the Mini version only please. Then just download apps you like thru Google Play Store.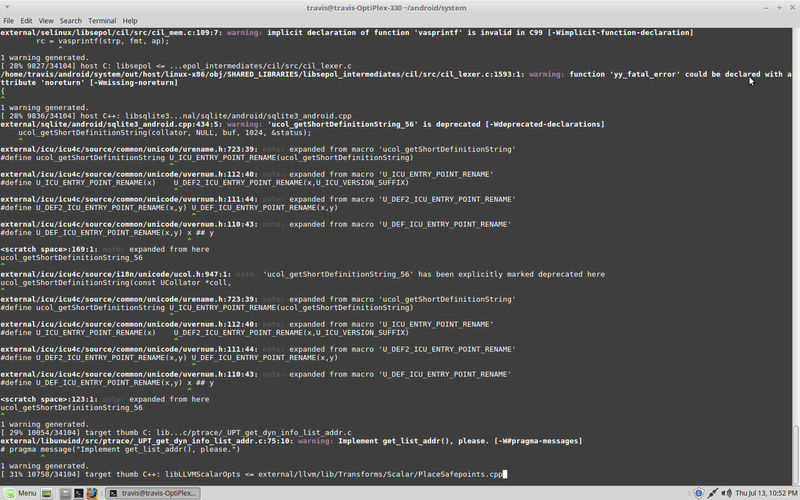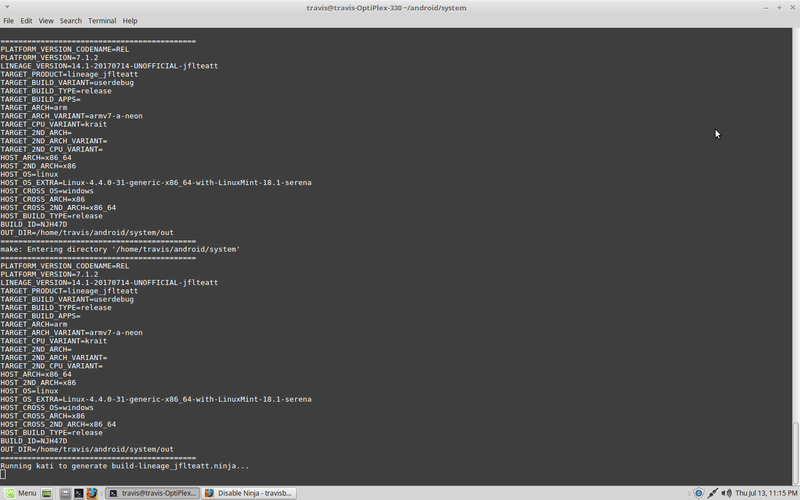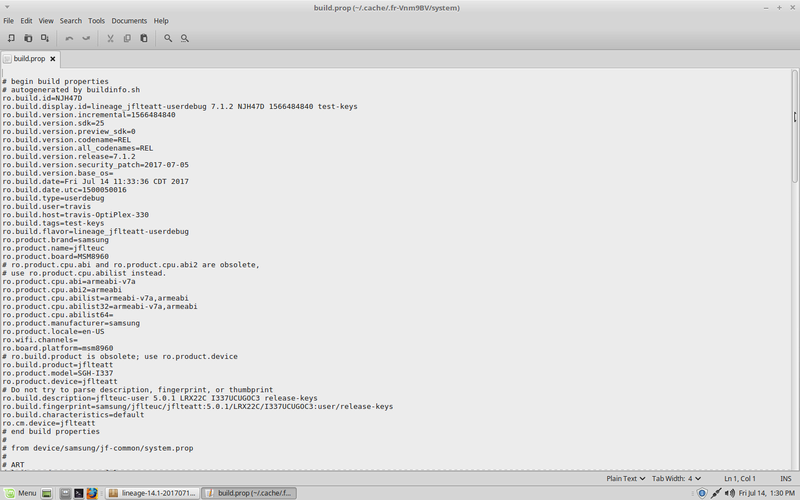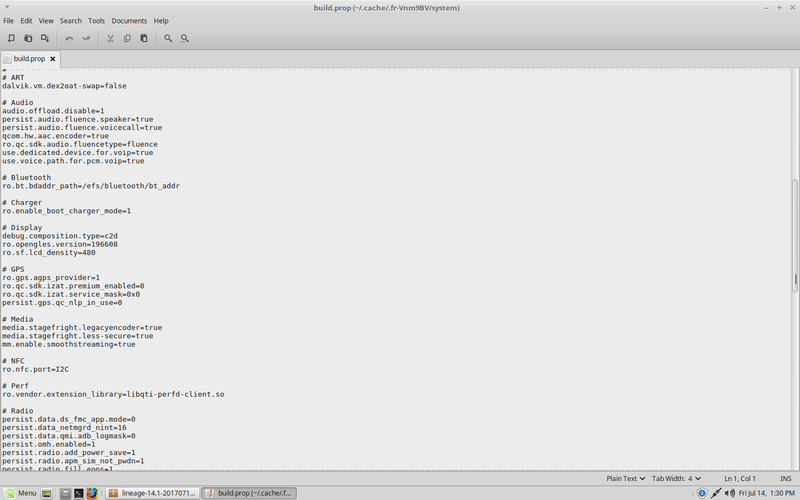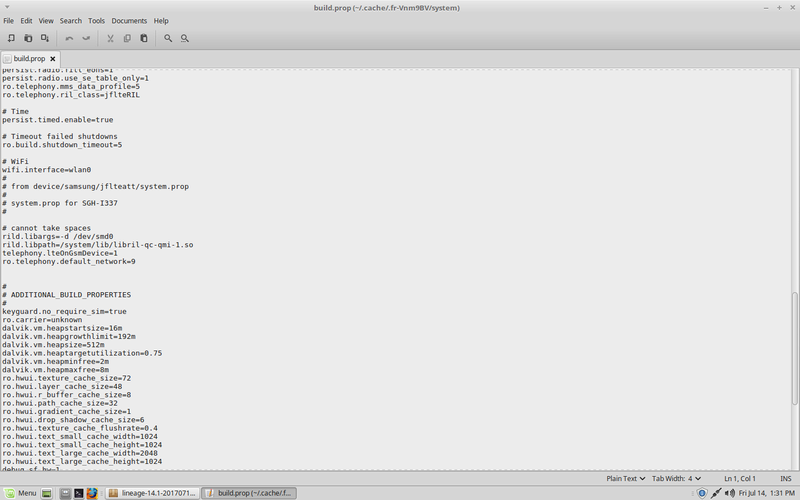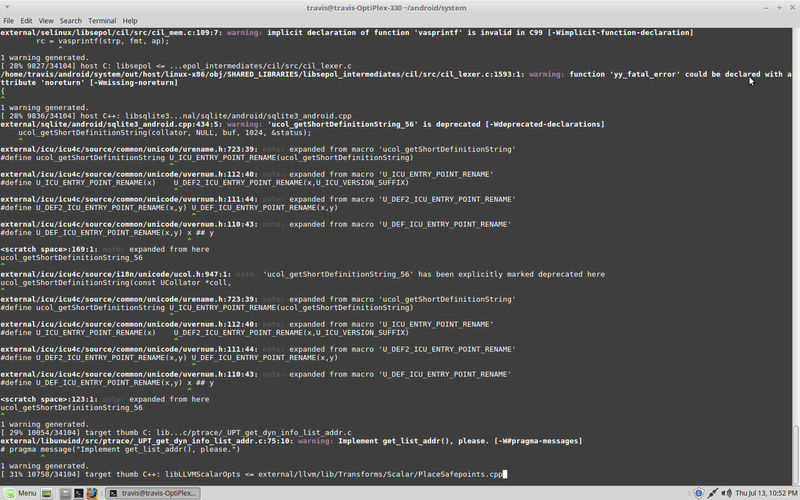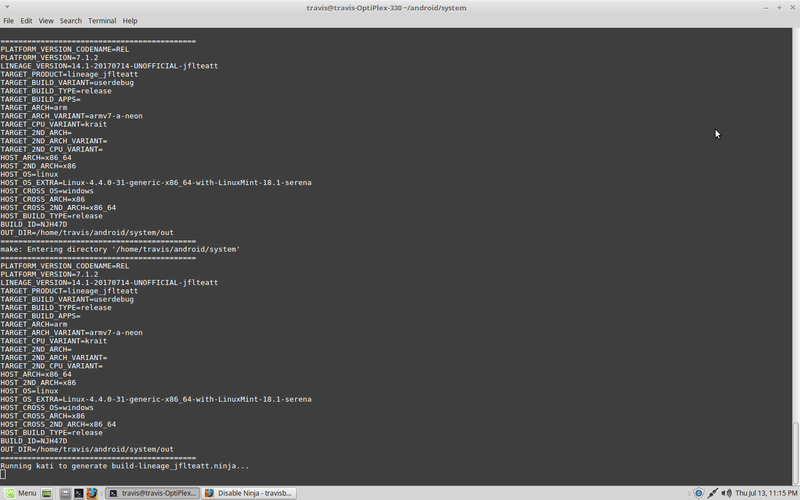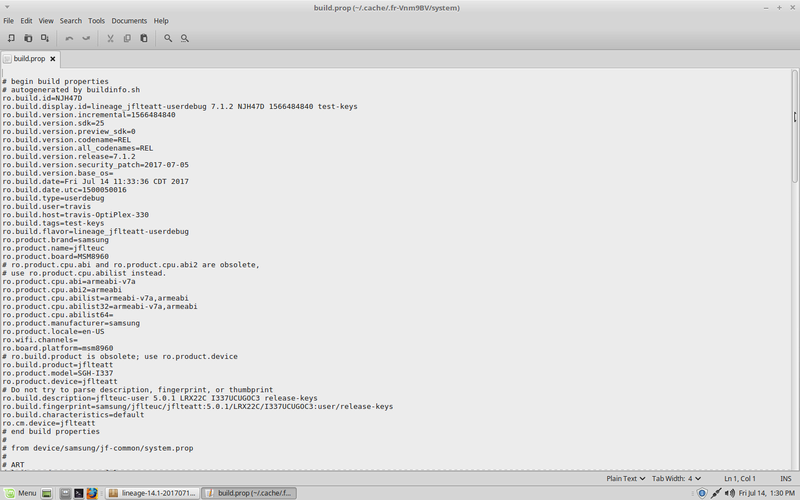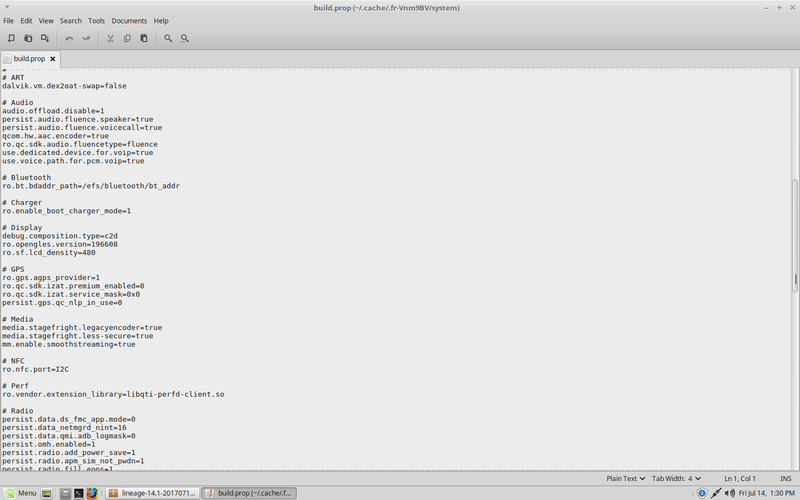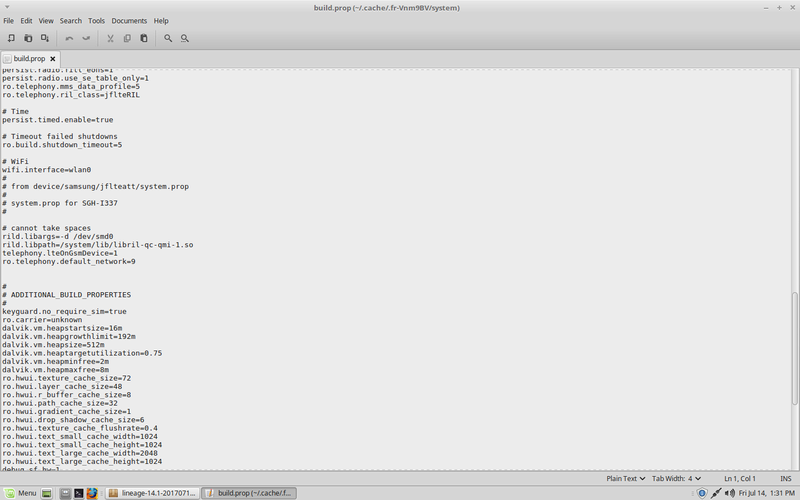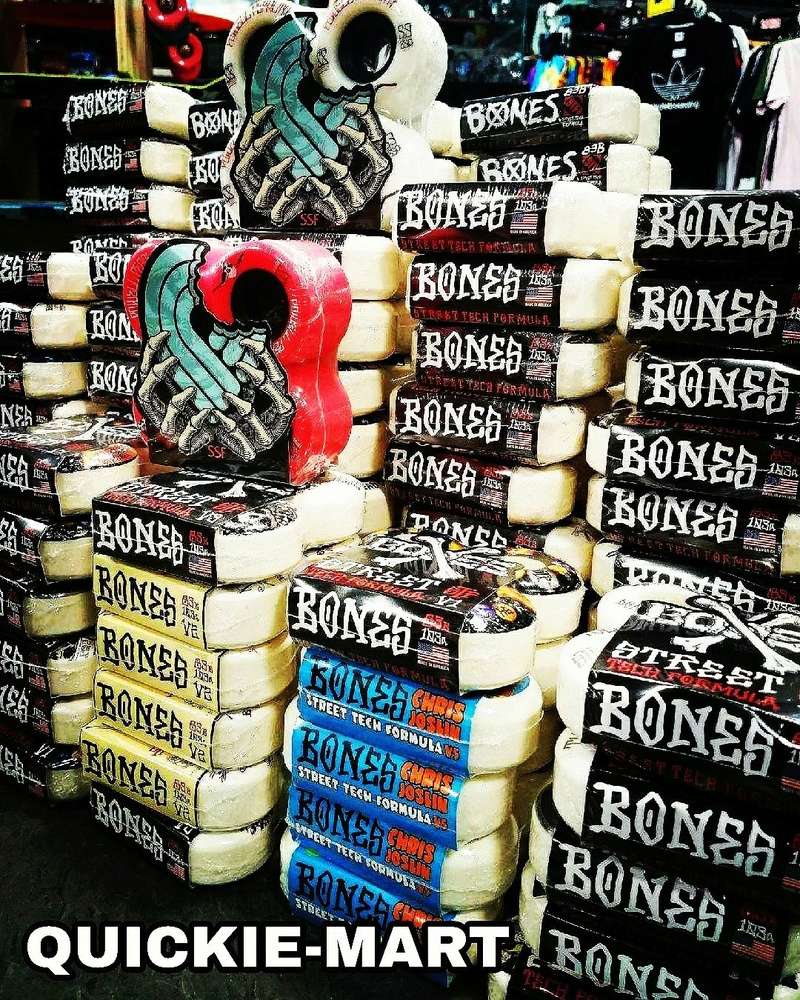 Members





Posts

: 153


Reputation

: 1


Join date

: 2016-07-08


Age

: 54


Location

: Tulsa




---
Permissions in this forum:
You
cannot
reply to topics in this forum