Most active topic starters
Statistics
We have
27
registered users
The newest registered user is
tnomtlaw
Our users have posted a total of
177
messages in
137
subjects

Well, Congratulations on your victory! Now, you have a .zip file that flashable to your device! Share it to the internet as you wish but be sure to contribute back and also give credits to the Resurrection Remix Team and its contributors!Also keep in mind that if an official build exists for a device, no unofficial builds should be released publicly. Do come and build Resurrection Remix another time as source code is routinely being improved upon. If you wish to contibute, feel free to make a pull request to the Resurrection Remix Team! See you again builder!Note:If you decide to create a thread on xda, please limit the thread to only one per device.more than one thread will not be allowed per device as it creates confusion amongst users and makes it hard for us to track bug reports.If you have unofficial builds, post them up on g+ so users can use and report issues in the post itself.
This note was copied and pasted for all to see from the Resurrection Remix Manifest itself. Plus I was not responsible for their misspelling errors, or punctuation mistakes. Here is the section that I consider to be important, as for the rest, not so much. Pay special attention to this part from that note directly from the RR Manifest ...says this. = Also keep in mind that if an official build exists for a device, no unofficial builds should be released publicly.
Clearly that says to me if an official build exists for a device, no unofficial builds should be released. Well now that all great for me personally because I am Building ROMS for Unsupported devices, or devices that have not had an official build ever made, or I am also building ROMS for devices that have maintainers that are lazy, and or maintainers that for whatever reasons they may have to not make builds for the devices that they should be maintaining more frequently, or to at least try keeping the devices that they chose to be maintainers for up to date in real time. For me personally having an Official Maintainer that only puts out new work every 8 months to a year on a device is highly unacceptable.
So, if you are a Moderator for a group like this, and you come up asking me questions like these examples. I will respond with my direct answer. BTY I don't need to be an official maintainer for any certain custom rom group on Google + at all. I don't even want to be on that Google+ group. I am currently a ANDROID LEAD DEVELOPER AGENT whom works for UPP.  
Example Questions from clueless moderator are:
#1 Am I the maintainer for these Builds?  Answer: Yes.
#2 Why is this declared as a Official Build? Answer: Because it is a Official Build.
#3 Did you ask for a date to make this ROM declared as Official? Answer: No because the RR manifest, or it's notes do not state anything about my needing to ask anyone for anything, and the RR compiler system on my Android Build Environment  that I built does not require me to do that period.
#4 Why do I mirror gapps? Answer: To make it easier for the users that wish to use my ROMS to have direct access to the correct Google Apps version that works with this brand new custom rom.
#5 Why did I, or why do I ask for money for my ROMS BUILDS? Answer: Because I am the American Badass, names Spartan Warrior. If the custom rom users can ask me to make New Builds for them on any devices that are unsupported, or ask me to make builds for them even for devices that are currently supported devices that have no new builds at this time, that basically means that they are requesting me to make New Custom ROM BUILDS for devices that have never been built ever before, or that no one else has the skills required to do it, or the time. In some cases it may be that the official maintainer is a slacker slowpoke, and I am not. So, there you go, if the users can ask me to work for them on new device custom rom builds or whatever, well then they can expect me to ask them to compensate me with cash first. If I decide to do that, or if I decide to do a few good deeds for free, and make history, it is my prerogative. Hi my name is Travis L. Brooks/tlb/Spartan Warrior, and I'm the American badass that did it. Anymore stupid questions? lol M,.....k,.....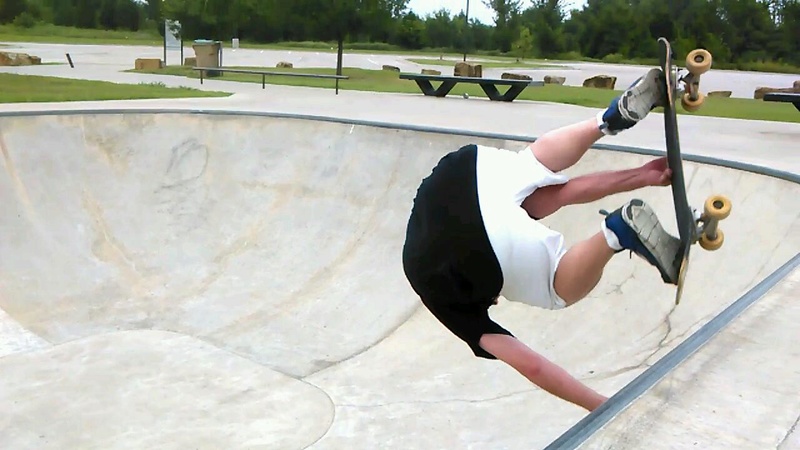 Members





Posts

: 150


Reputation

: 1


Join date

: 2016-07-08


Age

: 54


Location

: Tulsa





Similar topics
---
Permissions in this forum:
You
cannot
reply to topics in this forum