Most active topic starters
Statistics
We have
27
registered users
The newest registered user is
tnomtlaw
Our users have posted a total of
179
messages in
138
subjects

This is LineageOS for the Samsung Galaxy S3 = d2refreshspr = SPH-L710T with Android version 7.1.2_r36! Yes that is right = release R36 means the 36th release of nougat. This ROM was specifically BUILT for S3 users in El Salvador that requested it from me. Because they are currently stuck with mm6.0 ROMS or less I decided to do them all a good deed with my New lineage-14.1-20180409-UNOFFICIAL-d2refreshspr.zip that I compiled just for them. I also just happened to have a need for the d2refreshspr android.mk make files too, so I can compile other ROMS like a OctOS ROM for that device at a later time.
Please make sure that you have made a working back up of you're device before you install any new ROMS period. Use TWRP to first make you're back up. Then use TWRP to wipe the data, then go to advanced data to wipe the sections that need to be wiped. DO NOT WIPE THE SD CARD. Then flash install the ROM as normal, and also flash the gapps needed for android version 7.1.2_r36. Then reboot the device. Please make sure to check all settings to enable the developer options, and all the other options too. Please make sure to check the battery settings to see that the Battery Optimizations are ON. S3 users with a d2refreshspr in El Salvador you have been upgraded. Enjoy. Oh if you want to contact me, hit me up here with a private message, or
travisbrooks2011@gmail.com
, I'm on Google+ too same username,
https://www.facebook.com/Travicom
, or even Twitter @Travicom2011.
lineage-14.1-20180409-UNOFFICIAL-d2refreshspr.zip 276.1 MB
disabled link temp. hit me up if you want it.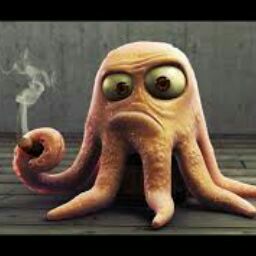 Last edited by Spartan Warrior on Mon Apr 09, 2018 6:50 pm; edited 1 time in total
Members





Posts

: 152


Reputation

: 1


Join date

: 2016-07-08


Age

: 54


Location

: Tulsa



These are the android.mk files that I needed in my hands to compile new OctOS ROMS for d2refreshspr, and I can also use these files to BUILD more new d2refreshspr ROMS on other Custom ROM Compiler Systems. These are for examples only OK, because when we try to build for Unsupported devices sometimes we may see a error on the android build environment that says we don't have the android.mk files needed for that device in short. So these are what the files look like for this device. d2refreshspr. We can look up videos on YouTube that will help with more info, and even other google searches will help noobs in this area too.
This is an example of the roomservice.xml file, or a snippet from the manifest/local manifest for us to take a look at. In the example it shows the device d2refreshspr being added to the main manifest as a snippet. I am showing a text copy of it as that xml file is not the right type of file to show a picture of. My text is a exact copy of the xml file below.
<?xml version="1.0" encoding="UTF-8"?>
<manifest>
 <project name="LineageOS/android_device_samsung_jflte" path="device/samsung/jflte" remote="github" revision="cm-12.0" />
 <project name="LineageOS/android_device_samsung_jf-common" path="device/samsung/jf-common" remote="github" revision="cm-12.0" />
 <project name="LineageOS/android_device_samsung_qcom-common" path="device/samsung/qcom-common" remote="github" />
 <project name="LineageOS/android_kernel_samsung_jf" path="kernel/samsung/jf" remote="github" />
 <project name="LineageOS/android_hardware_samsung" path="hardware/samsung" remote="github" />
 <project name="LineageOS/android_packages_resources_devicesettings" path="packages/resources/devicesettings" remote="github" />
 <project name="LineageOS/android_device_samsung_d2refreshspr" path="device/samsung/d2refreshspr" remote="github" />
 <project name="LineageOS/android_device_samsung_d2-common" path="device/samsung/d2-common" remote="github" />
 <project name="LineageOS/android_device_samsung_msm8960-common" path="device/samsung/msm8960-common" remote="github" />
 <project name="LineageOS/android_kernel_samsung_d2" path="kernel/samsung/d2" remote="github" />
 <project name="LineageOS/android_external_stlport" path="external/stlport" remote="github" />
</manifest>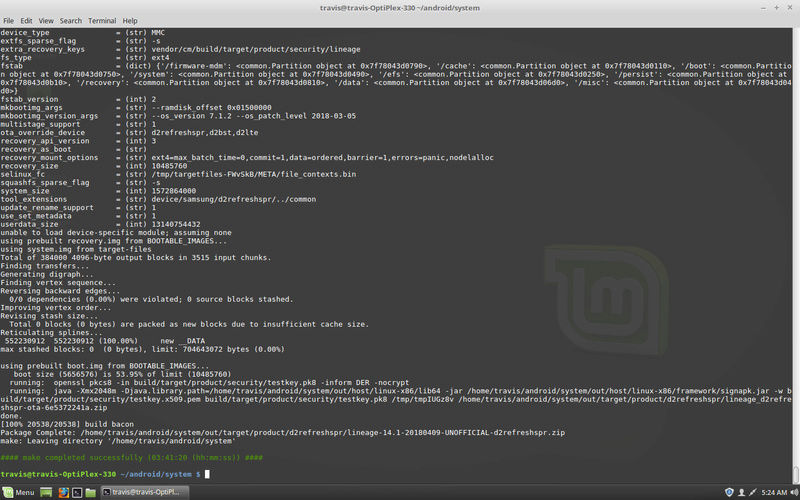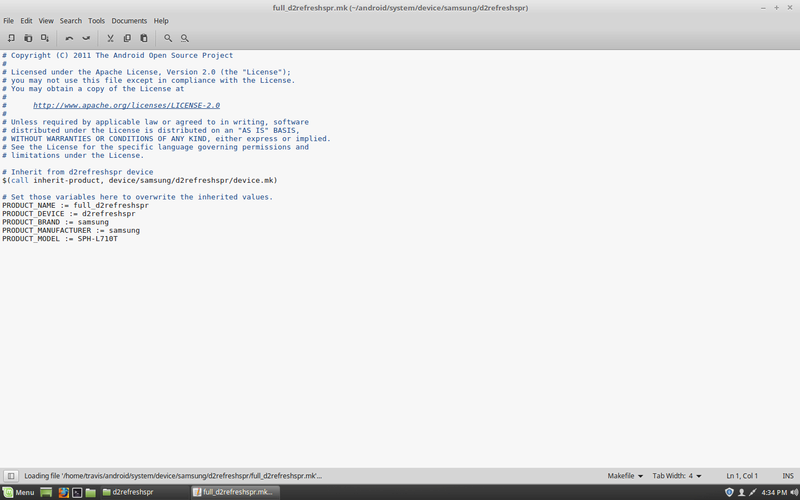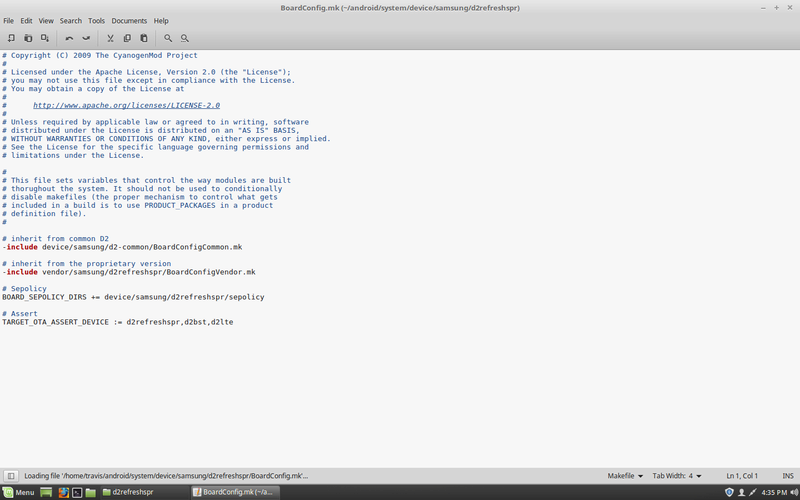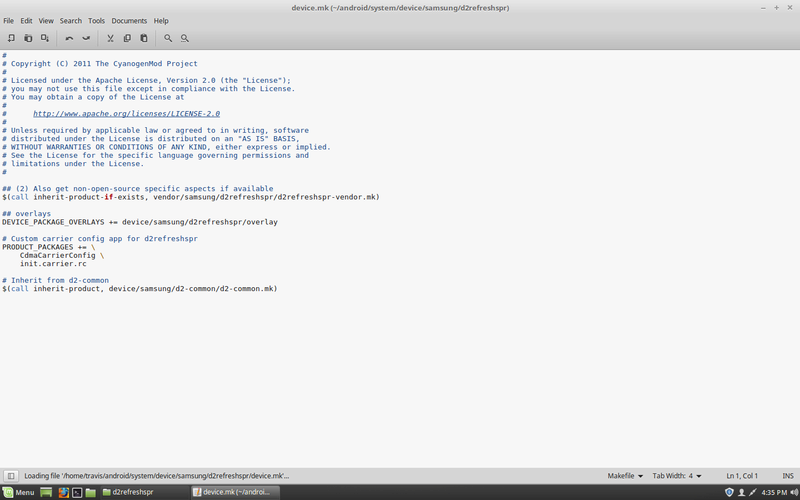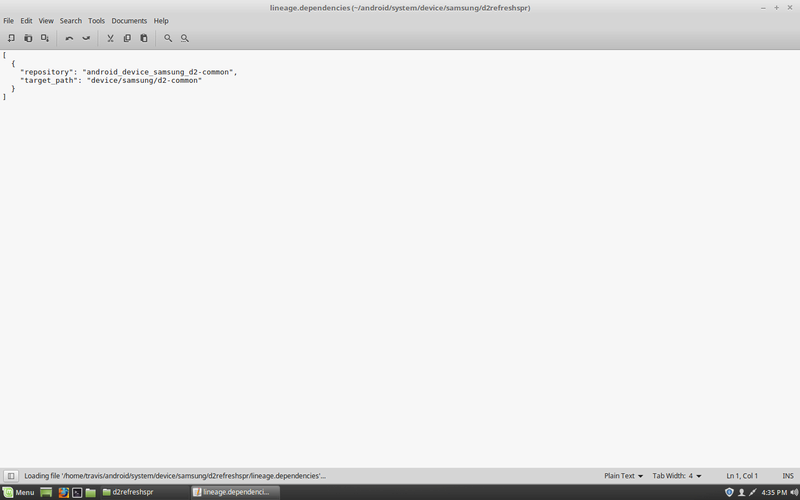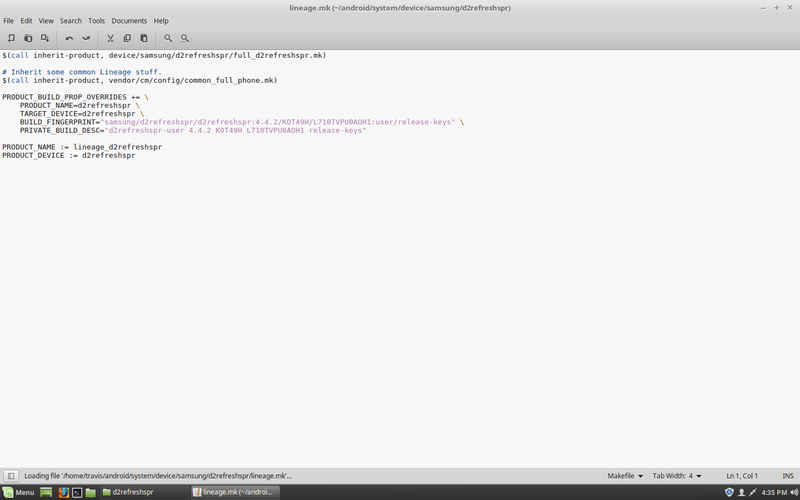 Members





Posts

: 152


Reputation

: 1


Join date

: 2016-07-08


Age

: 54


Location

: Tulsa




---
Permissions in this forum:
You
cannot
reply to topics in this forum